Virgin Mobile Prepaid Wireless Activation Guide
Below you'll find instructions for activating the Virgin Mobile prepaid phone. We activated the Motorola C139 model.
We only encountered slight issues during our activation, but if you experienced a different type of problem then what we have covered, please contact us and let us know so we can add the problem and the solution to Virgin Mobile prepaid guide.
What to do:

First, find the ESN number, which is behind where the battery resides. It's right under the barcode. Make sure to write it down.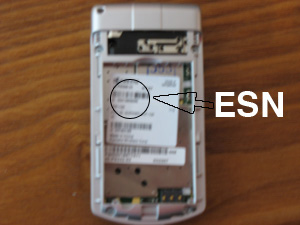 Next, insert the battery and charge the phone completely.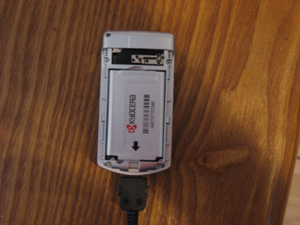 Finally, head to the Virgin Mobile USA website —
http://www.virginmobileusa.com/activate
— And follow the instructions. You'll need to create a six-digit PIN that will allow you access to your account.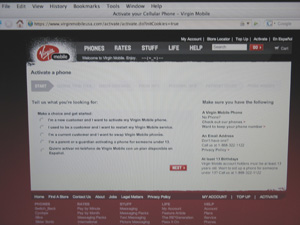 Activation notes:

Website activations are usually a snap, so I started flying through the menus. Once I got to Step 3, "Check Coverage," I got stuck. It said it covers my area, but unsure if they cover my exact location. They say to hit "Next" to continue, but hitting "Next" doesn't advance to the next step. I'll chalk it up to a server error and come back in an hour.
After the hour, I still got nothing, so I called the toll free number. It's a long menu, and it's voice-activated, which is just annoying. I got through pretty easily, all considered.
Click here to see the full list of prepaid activation guides
Click here to visit the Virgin Mobile website
Click here to read reviews of Virgin Mobile prepaid service