<![CDATA[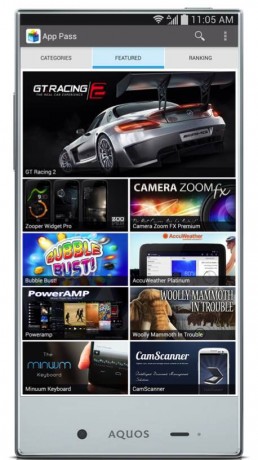 Cellular phone maker Sharp has selected Sprint to launch its first AQUOS Crystal phone  available in the U.S. in the coming months. An exact date hasn't been released yet, but the specs for the phone compared to the price aren't half bad and the phone looks pretty cool with a sharp, edgeless look and a large screen. The device will be available for Sprint postpaid customers via Easy Pay and for Boost Mobile and Virgin Mobile customers for $149.99 plus tax. Available in both black and white, the AQUOS Crystal is powered by Android 4.4.2 KitKat and has the following features:
Harman's LiveStage  for better headphone experience
Clari-Fi technology to improve digital sound quality
Clip Now to take take screenshots with one swipe and save them with an embedded URL for easy sharing
Speaktoit Assistant for voice commands
Direct Wave Receiver Technology which uses the display panel to create sound for phone calls
Google Services
8MP rear-facing and 1.2MP front-facing cameras
Crystal clear HD Voice
Embedded 2,040mAh battery
1.2GHz quad-core processor
1.5GB (RAM) and 8GB internal storage
MicroSD card slot
"U.S. consumers have long trusted the Sharp AQUOS brand to deliver exceptional picture quality. We are thrilled to introduce the first smartphone from Sharp's groundbreaking AQUOS line of devices to be available in the U.S., with the launch of the AQUOS Crystal Smartphone in the U.S. and Japan,"
said
 Yoshisuke Hasegawa, Executive Managing Officer of Sharp Corporation. To check out the full press release,
click here.
]]>