<![CDATA[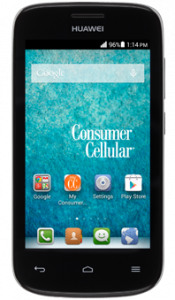 Consumer Cellular
has announced that they have expanded their phone lineup with two additional phones and changed their 30 day guarantee to better serve customers. The two new phones are both available today from the Consumer Cellular website and will be available through national retailers this month. The two new phones are the Huawei Ascend Mate 2 and the Huawei Vision 2, both of which offer excellent hardware, Android OS and an Easy Mode to make smartphone navigation simple and understandable for everyone. The
Vision 2
is an excellent entry-level smartphone with an Easy Mode with large icons and a simplistic menu to help consumers adjust. The phone can also be switched to the Android 4.3 operating system and has some advanced features like Bluetooth, GPS, Wifi access and a 5 MP camera. The Vision 2 has a good battery life designed for use all day. The
device will cost around $100
The
Ascend Mate 2
is a more advanced phone with better specs and a very powerful 6.1 inch touchscreen display. This device also runs Android 4.3 Jellybean OS and features a quad-core procesor, a whopping 13 MP camera that takes HD pictures and 1080p videos and a 5 MP front camera. The phone comes with 16 MB of internal storage. The Ascend Mate 2 also has an Easy mode for newer users but also has advanced features like Bluetooth, GPS, Wifi and a huge battery sure to last a long time between charges.
The device will retail for $250
, but an Easy Pay option is available to break up that balance over the course of six months. Consumer Cellular is an AARP official carrier which provides discounts to AARP members and excellent service to all customers. Their low-cost plans start at $10 and scale up to $60. Consumer Cellular runs on AT&T's GSM network. For more information,
check out their website.
]]>