<![CDATA[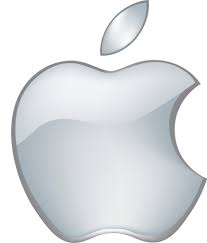 Amazon does sales on bundles of apps pretty frequently, and Google Play Store does the same on occasion. However, for some reason I never think about checking iTunes for deals! However, it looks like Apple has a handful of games discounted for a limited of time. So, for all you iPhone lovers out there, here are 8 free games to make your weekend a little more fun!
Warhammer Quest – (normally $4.99) A turn-based strategy game based on the popular tabletop game
Echo Prime – (normally $0.99) a futuristic action shooter game
Bring Me Sandwiches!! – (normally $0.99) a cheesy platformer in which your goal is to bring sandwiches to hungry alien invaders
Sentinel 4 : Dark Star – (normally $2.99) a fun tower defense game with original Warcraft-style graphics
Slayin – (normally $0.99) a 16-bit pixelated retro-styled game where you are a knight trying to fight foes
GoatUp – (normally $1.99) a totally goofy platformer time-wasting game
GoatUp 2 – (normally $3.99) the sequel to the popular GoatUp; equally goofy with extra features
Boshi – (normally $0.99) a fun game where you play a lumberjack trying to avoid wolves and chop down trees. That's pretty much all there is to it.
Remember, if any of these games look like fun, you should go ahead and purchase them now while they're free, and you can always uninstall (or install) them later if you decide you want to try them out!]]>