<![CDATA[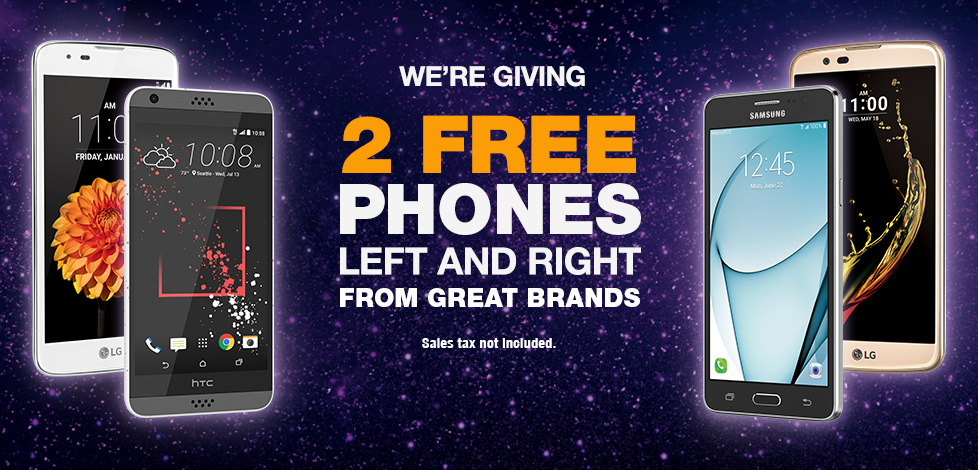 T-Mobile's MetroPCS has debuted two new promotions this week which may or may not actually be worth your time. But, for all those MetroPCS fans out there, we'll go over them anyway. It looks like for a limited time (which is, of course, unspecified) MetroPCS is offering the following promotions, which may be combined, depending on what store you go to:
2 Lines for $60 Deal
The first deal allows customers who port in a number from a non T-Mobile carrier to activate a second line at the same time and get both lines for $60. That $60 will give both devices unlimited talk, text, and low speed data as well as 6 GB LTE data per phone. The high speed data isn't shared, which is nice, and from reading the fine print it looks like it's not a limited-time price. So you might be able to keep that plan price, which saves you quite a bit of money. For comparison, without this promotion, customers spending $60 on two lines would only be getting 1 GB of data on each phone, so it's actually a pretty decent deal if you are a fan of T-Mobile's network. To take advantage of this deal, you'll have to go into a MetroPCS store to activate.
BOGO Phones
The other deal that MetroPCS is running will definitely be less exciting to most of you, but it's worth reporting anyway. From what it looks like, MetroPCS is offering customers who port over a number and activate it can get a second phone for free. The following devices are included:
Alcatel Fierce 4
LE K10
HTC Desire 530
Samsung Galaxy Core Prime
Samsung Galaxy On5
LG K7 White
Alcatel TRU
Alcatel OneTouch Fierce XL
ZTE Avid Plus
Before you get super excited, all of these devices are pretty low-end beginner devices. Free is not a bad price; just don't expect anything great from these phones. However, they should get the job done if you have someone who has never had a smartphone before, you don't care about the tech of more expensive devices, or if you're looking to purchase an additional phone for a child. In order to take advantage of this deal, you'll have to go into a MetroPCS store, and there is a limit to how many you can activate per household. Remember that you'll still have to pay the tax on your free device and, of course activate it. It's not clear whether these two deals can be combined or not, but it couldn't hurt to try. For more information on these deals, or to check out MetroPCS, visit the
MetroPCS website
or visit a
MetroPCS store near you
.]]>