<![CDATA[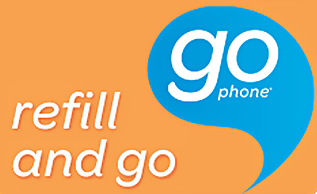 When thinking about prepaid phones, most people tend to associate them with a smaller family or an individual who just doesn't use their mobile phone
that
much. Well, AT&T is trying to change that. In addition to the typical family plan, which usually involves 2-4 lines, AT&T's GoPhone now can accommodate up to 5 lines for consumers. But, better yet, AT&T is also offering a
business plan
 that can have up to 10 different lines! For each line, you can pick a different plan from the two options. One plan runs at $45 and includes unlimited talk, text and data with the first 3 GB at high speeds. The second plan is the same, except you get the first 6 GB at high speed and it runs at $60 per month. With these plans, you start with a single line, and with each line you add, the savings add too! Customers can save $5 with every line, up to a max of $20 per line. Check out the chart below for a rundown of the savings: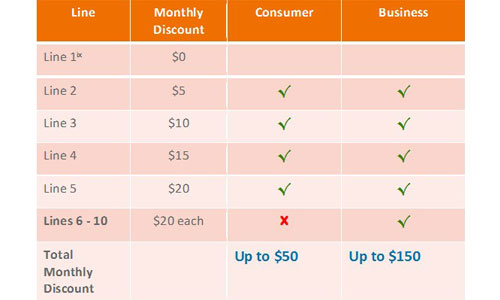 The whole concept of these new plans is a "Multi-Line Discount" and its designed for the consumer to save more without having to deal with a contract. Let's go through some pros and cons:
Pro: Through September 22, you can buy one GoPhone and get one free!
Con: You have to have the lines for several months to really see the savings.
Pro: All your unused data rolls over to the next month!
Con: When you run out of your high speed data, you're left with data running at 128 kbps—which is achingly slow and pretty much means no video.
Overall, this seems to be a good plan for smaller business or larger families that need to save some money! For more information on AT&T GoPhone, visit the
AT&T GoPhone website
or check out an AT&T store near you.]]>