<![CDATA[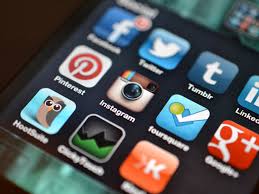 No matter what you want to do, there is probably an app for it. After all, there are literally more than a million apps available on Google Play and iTunes together, so it's easy to see why people tend to quickly gather a ton of apps which may suck up valuable resources and space on your device. If you find yourself short on space or simply want better manage and control your app drawer, here are some tips:
1. Find the storage hogs
Some apps, like Facebook or Clash of Clans, are huge and take up a ton of space. Generally speaking, game apps are larger than other apps, but that's not always the case. If you find yourself running low on space and can't figure out which apps are taking up all of that memory, there's an easy way to find out: rank them. Here's how:
Go to Settings
Select Apps which should take you to the App manager
Make sure you're in the Downloaded tab
Tap the three dots in the upper right hand corner
Select Sort by Size
Then, its simply a matter of going through and deciding which apps you can live without.
2. Disable bloatware
Everyone hates bloatware, but unfortunately pretty much every phone has some either from the phone manufacturer, Google, your carrier or all three. Bloatware, for those of you who are lost, is a generic name for any app that came pre-installed on your device. Sometimes you can uninstall the bloatware, but most of the time it's not allowed. Your only options are to root the device or disable the app. I'm not going to go too much into disabling apps here, but you can
check out this post on disabling apps
for more information.
3. Nix duplicates and one-time use apps
When your app drawer starts to get out of hand, its easy to accidentally or unknowingly download and install duplicates, so it's always a good idea to go through your apps every few months and do a purge of all of those duplicates or apps that you downloaded once and never touched again. Do you have any other tips for reigning in those unwieldy app drawers? Share your methods with me in the comments!]]>