<![CDATA[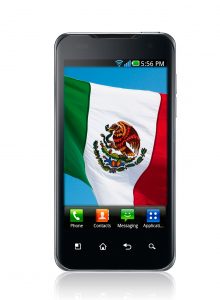 If you've ever tried to make an international call, then you are probably aware that so many companies have positively outrageous international rates. For those who have loved ones living in other countries, it can become extremely expensive to keep in contact with friends and families. So, to help you keep track of loved ones in Mexico, I've rounded up the top three prepaid carriers with good rates to Central America, Mexico in particular. As a note, some of these plans will also work in other countries for a reasonable rate.
Univision Mobile
Univision is designed for people who call Central or South America frequently and have lots of different options, depending on how often you call and where you call. All of their standard monthly plans come with 100 international minutes that can be used to call Mexico, Dominican Republic, Colombia, Chile, Costa Rica, Panama, Peru and Venezuela. For an additional $10 – $20 a month, you can add unlimited international landline calling and 1000 minutes to call Mexican cell phones. Univision Mobile uses T-Mobile's network.
One of the better options for international calling is Telcel America, a company that specializes in international rates. They have three different plan options:
$29 – 1000 international landline, 100 international cell phoen minutes, 100 MB data
$40 – Unlimited international landlines, 250 international cell phone minutes, 500 MB 4G data
$50 – Unlimited international landlines, 500 international cell phone minutes, 1 GB 4G data
$60 – Unlimited international plan, 1000 international cell phone minutes, 2 GB 4G data, international roaming service in Mexico with 1000 minutes, unlimited text and 1 GB data.
I think the coolest part of these plans is the ability to call international cell phones–something a lot of companies that offer international minutes don't offer. The rates aren't too bad either, at around $0.05/minute to call Mexico. They also have some direct dial options so you don't have to spend forever dialing in long international numbers. Telcel America uses AT&T's network.
Zero11 Wireless
Zero11 Wireless is probably one of the more expensive of the three, but their ZeroUnlimited plan has free calling to international landlines with 250 minutes available. Calling cell phones costs an additional fee–$0.02 – $0.08 for the most part, although rates will vary from country to country. So, while it's definitely more expensive, if you don't have a whole lot of need to call, it might still be a valid option. Like Telcel, Zero11 uses AT&T's network.
Alternative Options
There are also plenty of other options–these are simply three noteworthy plans, depending on how frequently you call. If you don't want to do these, you should check with your mobile carrier to see if they offer some sort of international plan. Another option is to call with an internet-based program like Skype, although that will generally either require data on your phone or an internet connection. Happy calling!]]>