<![CDATA[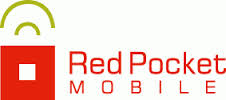 Red Pocket
Mobile announced last week that customers utilizing the
$69.99 GSMA plan
 can tweak settings in order to access AT&T's LTE network speeds. I probably don't have to say it, but you need to have an LTE capable phone in order to actually use LTE. Prior to this most recent announcement, the only network that offered LTE through Red Pocket was T-Mobile, on GSMT-specific plans. Due to how many phones Red Pocket supports, I am not going to do a step-by-step walkthrough on how to update these settings. However, Red Pocket has a ton of resources available to consumers including an app and a wizard. But, before you go to all of that trouble, you need to make sure your phone is capable of accessing LTE bandwiths. The easiest way to do this, honestly, is to look up the phone specifications for your particular make and model of phone.
GSM Arena
is a good resource for this, as they will list out the networks that the phone is capable of using by carrier and speed. Once you've determined that your phone can use LTE, then there are several different ways to go about changing the settings:
For Android Phones – The easiest way is probably to download the Red Pocket Mobile Configurator App in the Google Play marketplace. You can also use this wizard from your phone and select 'Android' for a step-by-step walkthrough.
For iPhones – iPhones are a little more complicated. From your phone, you can click on this link for a walkthrough to manually change the settings, or select 'iPhone' from this wizard.
For other phones – All other phones need to use this wizard and select the 'other phone' option.
]]>