<![CDATA[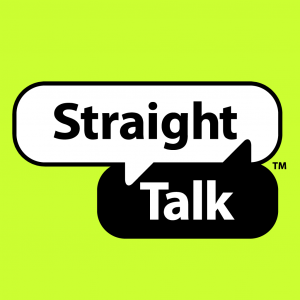 Straight Talk uses the networks of all four of the major carriers, and is one of the most popular MVNO companies. However, that being said, one of the most common problems with Straight Talk (aside from their customer service) is getting APN settings right for BYOD phones. If you're having trouble with getting your internet or SMS messages to work and recently switched to Straight Talk, then you probably need to change your APN settings.
What are APN settings?
APN, or Access Point Name settings are important for accessing data and SMS over a wireless network. These settings not only tell your phone what routes to take to get the internet, but also allow your phone to communicate with the network. If these settings are wrong, then users will often be unable to receive SMS or access the internet. Voice calls are frequently not effected, however. Keep in mind that there are many different factors, and APN settings aren't always the cause of not being able to connect properly. Additionally, not all phones are going to be 100% compatible with Straight Talk's network, as it might not be able to access all of the necessary bandwidths. If resetting the APN settings doesn't work, then you might need to call Straight Talk for more help.
How do I change the APN settings?
If you purchased a phone from Straight Talk, then you shouldn't have many problems. Your phone should have come with a red activation card that will have all of the information that you need to set up the phone properly. Alternatively, you can get help from Straight Talk by putting in your phone information on this page. If you're bringing your own phone to Straight Talk, then you might need to manually put in your own APN settings. Every phone is a little different, so it's hard to give a universal direction for where to access the APN settings. However, APN settings are always accessed from the settings menu so start there and look for something that has to do with internet, connectivity or network settings. Some phones will have APN settings under "More Networks,"  "Mobile Data," "Tethering and Networks," or any other number of locations. Once you've found it, look for "APN Settings" or "Access Point Names" and tap or select "New APN" to enter your own settings. The official information from Straight Talk's website will tell you to delete your old APN settings, but unless your phone doesn't allow for more than one set of APN settings or you're really comfortable with technology, you don't actually need to delete the old APN. Just make sure that the new Straight Talk APN is labeled as such so you know what it is, and that it is set as the default.
Straight Talk AT&T APN
If your phone runs on the AT&T network, then you'll need to create new APN settings with the following information:
Name: straight talk APN: tfdata Proxy: Not Set Port: Not Set Username: Not Set Password: Not Set Server: Not Set MMSC: http://mms-tf.net MMS proxy: mms3.tracfone.com MMS Port: 80
Save the APN settings, and restart your phone. You should be able to access the internet. If you're still having issues, then I would restart the phone a second time and then contact Straight Talk customer service.
Straight Talk T-Mobile APN
If your phone uses T-Mobile's network, then you will need to enter the following information in a new APN setting slot:
Name: straight talk APN: wap.tracfone Proxy: (Leave blank) Port: 8080 Username: Not Set Password: Not Set Server: Not Set MMSC: http://mms.tracfone.com MMS Proxy:  (Leave blank) MMS Port: (Leave blank)
Save the settings, and restart your phone and that should fix the problem! If the issue is still not solved, then restart the phone a second time and contact Straight Talk customer service. The phone might not be compatible, or might require some other fix.
What if I'm on a CDMA Network?
I don't have a CDMA phone to double check but from what I understand, Sprint and Verizon do not have the option to manually set APN settings. You will, instead, have to enter a code on your phone to program it for Straight Talk, and the phone will need to be unlocked as well. If you're having trouble with internet, SMS or MMS with a CDMA phone on Straight Talk, then the best thing you can do is make sure your phone is unlocked by contacting the carrier you got the phone from, and then call Straight Talk and get them to help you reprogram the phone. Their customer service number is 
1-877-430-2355.
 When you call them, be sure you have your Straight Talk serial number/MEID and the actual cell phone number on hand.]]>