<![CDATA[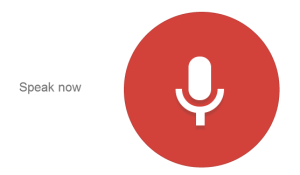 One of the coolest things about iPhones and Windows Phones is their digital assistants, Siri and Cortana. But, if you have an Android, then you have something very similar (albeit a little less exciting): Google Now. Provided you're using a smartphone with at least KitKat, then your device probably has a voice search function which can perform similar feats including opening programs, making notes, setting timers and more.
How to turn on Google Now
Open the Google app
Tap the three bars in the upper left corner
Click Settings then Voice then "Okay Google" detection
Slide the toggle to turn on detection and follow any prompts for voice training. There is a toggle if you want Google to be always listening, otherwise you'll have to hit the microphone icon before talking.
Google now Voice Commands
To use Google Now, you have to start with "Okay Google" and then whatever command you want. it takes a bit of getting used to, but it can be incredibly useful. Here are a few of the commands that I commonly use with Google Now:
Set an Alarm – "Set an alarm for 7 a.m." you can also add frequency, like every friday or every day
Set a Reminder – "Remind me to ____ at ____"  you can use a location or time.
Create a Calendar Event – "Create a calendar event for ____ at (time) (date)" Google Now will ask you to review it, and you can tell it to change details or simply save as is.
Check your Schedule – "What's my day look like tomorrow?" "What does my schedule look like today?" "When's my next meeting?" all work well. These are only really relevant if you have calendar events st.
Call – "Call (contact)" "Connect me to (contact)"
Text – "Text (contact) (message)"
Email – "Send email to (contact) subject (title)" then wait for confirmation before including message.
Music – "Play (song)"
Get Directions – "Navigate to (location)" or "Directions to (location)"
Find locations – "Where's the closest (attraction/hotel/restaurant chain)?"
Fact check – You can ask Google Now to search just about anything and it will pull up a search on Google
Get the forecast – "What's the weather like?" "Do I need a jacket?" "Do I need an umbrella?" "Is it going to rain today?" all work well
Math – You can ask Google to do just about any math problem, including calculating tips at a restaurant. Sometimes it takes a couple of tries though, as I've had trouble with Google instead searching the math problem.
Define/translate a word – "What does (word) mean?" "Define (word)" "How do you say (word) in (language)?"
Change device settings – You can turn Wifi, Bluetooth and the  flashlight on and off
Launch an app –  "Launch (app)"  or for Inspector Gadget fans try "Go go gadget (app)"
Flip a Coin/Roll a die – "Flip a coin" or "Roll dice"
For a full list of commands, you can check out this
great article by GreenBot
 or visit
Google's support page
. And, while Google Now isn't quite as sassy as Siri or Cortana, there are still a few fun Easter Eggs that Google. Try out some of the fun commands below, and be sure to have your volume turned up!
Fun and random commands
What is the loneliest number?
Who am I?
Do a barrel roll!
Askew/Tilt
Make me a sandwich
Who's on first?
Beam me up, Scotty!
What does the fox say? (multiple answers)
If you find any other fun commands or useful things to do with Google Now, be sure to share with me in the comments below!]]>