<![CDATA[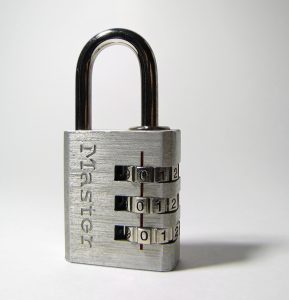 The ability to unlock a phone is absolutely essential for prepaid customers, as it allows for freedom of movement between carriers without having to constantly be forking out more money for a phone. Earlier this year, the unlocking agreements that the carriers all made wit the FCC went into effect, with one major exception: TracFone and its subsidiary companies. Easily the largest of the prepaid carriers,
TracFone's laughable unlocking policy
directly violated the terms of agreements with the FCC and after months of arguing that they were following the law, the FCC and TracFone have finally come to an agreement that, yes, TracFone should allow customers to unlock devices. Just don't expect it anytime soon. In fact, the FCC has given TracFone until 2016 to completely implement these procedures. Here is the basic timeline outlined in the FCC document:
September 1, 2015

TracFone must provide notifications to customers about its unlocking policy
Eligible customers must get at least one text message telling them they are eligible for a new phone, and consumers can also go to the website to determine eligibility, request pre-paid mailers for trade-in and obtain other information
Eligible non-lifeline customers can trade in their old device for a cash refund of the trade-in value of the handset

May 1, 2016

TracFone should be launching devices capable of being unlocked
Eligible non-lifeline customers can trade in their old device for an upgrade credit towards a new, unlockable handset (Customers can trade in their locked handset for either a cash refund or an upgrade credit – not both.)
 TracFone must provide lifeline customers with phones capable of being unlocked. Existing lifeline customers may request a replacement handset.

October, 2015

TracFone must provide a $400,000 per month offset to the Universal Service Fund until it provides unlockable handsets to new lifeline customers. This is expected to total $3.2 million

December 31, 2016

All phones by TracFone MUST be capable of being unlocked

Refunds, upgrade credits and replacement handsets will be available until at least June 2018.
According to the FCC document, TracFone will be required to not only transition to unlockable phones and give "eligible customers" new unlocked handsets, credit towards an unlocked handset or a partial cash refund in exchange for an unlocked handset. To be eligible to get an unlockable handset, customers must:
Be a TracFone customer, including its other brands: TracFone, Straight Talk, Net10 Wireless, SafeLink Wireless, Telcel America, Simple Mobile, and Page Plus Cellular.
Request handset unlocking from TracFone
Use the locked device with TracFone's service for at least 12 months and redeem cards for airtime usage on the TracFone network for at least 12 months.
Possess a TracFone handset in working condition that has not been reported stolen, lost, or associated with fraud, and not have their telephone number recycled or ported.
Meet certain timing requirements:

For non-Lifeline customers, the handset must have been launched on TracFone's service after February 11, 2014, or activated with TracFone's service after February 11, 2015.
For Lifeline customers, only the original approved customer is eligible and the customer must have activated on TracFone's service after February 11, 2014.
Customers in the military who are actively deployed do not need to meet the service activation and air card redemption eligibility requirements.

Customers are eligible for the program only once every 12 months.
If you think you're eligible, you can request your phone be unlocked and start the process by calling 1-888-442-5102 and speaking with a customer service rep. For more information about the settlement, you can contact Tracfone or read through the official FCC statement, which can be found here.]]>