<![CDATA[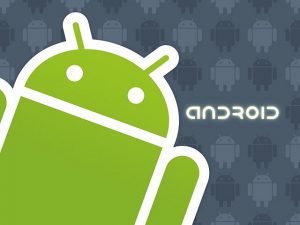 According to the latest numbers from Strategy Analytics
reported by 9to5Google
, Android overwhelmed the OS competition in the global market this third quarter. In fact, the study showed that Android OS was installed in more than 8 out of 10 smartphones worldwide–or roughly 84% of smartphones. While that might seem like a landslide–and it definitely is–keep in mind that Apple's iPhone 6 and iPhone 6 Plus should be counted in the fourth quarter towards shipments. And, if you recall, they had record sales. So I expect that the number will even out. This quarter, Apple shipments were only 12.3% of the market share. Other operating systems that were shipped include Windows OS at 3.3% and Blackberry at 0.7%. An additional 0.1% is set aside for all other off-brand and less popular operating systems. So what makes Android so popular over the other systems? Well, I think it mostly comes down to preference, as each OS has their own positives and negatives. But here's my take on them:
Android, for example, has an extensive app store and an open source system that allows for endless creativity and personalization. However, that means there are a staggering amount of bad apps and bloatware versions of Android floating around.
Apple OS, on the other hand, is a little more regulated, with lots of options for apps. Best of all, if you're an Apple fan, it syncs beautifully with all of Apple's other products. But, unless you have everything Apple, you won't really be able to take advantage of all it can do. And there's the high price to contend with.
Windows phones, on the other hand, are reasonably priced and sport an uncluttered appearance. They work beautifully with Microsoft Office, but the app selection isn't quite as good as the Android or Apple (although much better than they get credit for).
Blackberry, by contrast, is designed with the working staff in mind. The powerful OS is nearly obsolete, but making a comeback with recent launches of phones. They have tons of features for working on the go that the other OS options don't have.
Of course, that's my take on it. I've always been an Android fan, but I have been considering jumping ship to Windows with a cheap prepaid phone to see how it works. I'll let you know my experience if I do! Which OS do you prefer, and why? Let me know in the comments! ]]>