<![CDATA[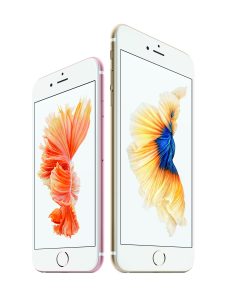 I'm sure that everyone has already heard, but on the off chance that you've had your head under a rock, Apple announced the newest iPhone last week, the appropriately named iPhone 6s and 6s Plus. Much like the 5s, the 6s has some upgrades over last year's iPhone model as well as some new features that Apple fans are sure to enjoy. But, is it worth the upgrade? We'll break it down to help you decide.
Expected Upgrades
With every new iteration of iPhone, there are some upgrades that are expected and, really, nominal compared to last year's model. Here are some of the expected yearly upgrades present in the iPhone 6S:
Better materials – This phone will ship with a different kind of aluminum casing which is a little stronger and more likely to avoid the bendgate fiasco that iPhone 6 Plus users reported. Additionally, the phone is said to have a stronger, more scratchproof screen and comes in new colors including rose gold.
Slightly faster processor – It wouldn't be a new iPhone without an updated processor, and the A9 chip is, of course, faster and better than last year's A8. I don't expect iPhone 6 users to really notice that much of a difference though. There have also been rumors that the iPhone 6S will have 2 GB of RAM instead of 1 GB, but that hasn't been confirmed yet.
Better camera – When Apple marketed the iPhone 6, it made a big deal about the 8 MP camera. However, the 12 MP camera on the iPhone 6S is now being marketed as even better. Of course, while it's likely that the camera is better–it can shoot 4K video after all–we all know that megapixels really don't matter. If you have an iPhone 6, you won't notice the difference. Older users might, however.
Ships with iOS 9 – Of course, a new iPhone needs a shiny new OS to go along with it. Personally, this is probably the least important upgrade as all iPhones that can handle the update will get iOS 9. The only difference here is that the iPhone 6S will ship with it so you don't have to go through the painful update process.
Basically if you've got anything older than the iPhone 5, you'll probably notice a difference between your current device and the new one. For everyone else, however, these updates are pretty nominal. Apple designs its phones well enough that most newer phones are still going to be pretty functional.
New 3D Touch
The biggest thing that everyone has been talking about with the iPhone 6S has to be the
introduction of 3D Touch
. For those of you with a MacBook, you're probably already familiar with this feature although it's called Force Touch there. Basically, 3D Touch allows users to press harder in order to preview events and perform other tasks. The phone is packed with new tech to tell exactly how hard users are pressing on the screen. This feature will come with two new functions: Peek and Pop. These functions basically are previews into various apps, allowing you to interact in a more intuitive way. The jury is out on exactly how useful this will be, and I expect that the next iPhone will see far more functionality as developers begin to utilize the 3D Touch in apps for more interactive games and more exciting uses. However, that doesn't mean that it's just a gimmick. Being able to pop into directions by hard pressing on an address, previewing an email to find the right one or perform 'quick actions' without having to actually launch an app sounds incredibly useful. It all depends on how you use your device.
Should you upgrade?
At the end of the day, it all depends on how much you think you'd use the 3D Touch functionality and how old your current iPhone is. The other upgrades, while nice, aren't really all that much of an update over the iPhone 6. Personally, my tendency is to say that if you have an iPhone 6, you'd be better to wait for the 7. If you have a 5, then only upgrade if you're unhappy with your device or really think you'd use the 3D Touch. For everyone else, definitely make the jump as the iPhone 6S is going to be quite the jump over the older devices. But, that's just my two cents. How about you? Are you going to upgrade??]]>