<![CDATA[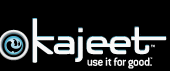 If anyone understands the tween market, it's kajeet. They specialize in phones and phone services for that demographic, and are seemingly doing a very good job of it. They recently announced that they've received $10 million in debt financing. These funds are crucial for the MVNO, as they require funds to keep up with the market. We talked to kajeet founder and CEO Daniel Neal last year, after the company had announced $36.8 million in funding. When asked where the funds would be allocated, Neal mentioned a number of things, but said that he was looking to expand the company's phone selection. A month later, they added three more handsets to their lineup.
"Since securing our Series B round of funding within six months of our national retail debut, kajeet continues to attract enthusiastic investors even in a challenging 'credit-crunched' market," said David Collier, Vice President of Finance and Business Operations for kajeet. "The BlueCrest Capital Finance team is highly organized and possesses an exceptional knowledge of the wireless market, which is exactly what we were seeking in a partner to help kajeet continue to thrive and extend its service offering to kids and parents."
Amid the excitement over the funding, though, kajeet remains aware that the deck is stacked against them. Disney Mobile, and MVNO seeking a similar niche, fell by the wayside in 2007. Additionally, MVNOs Amp'd and XE Mobile went under in 2007, as well as ESPN Mobile in late 2006.
"2007 brought the demise of many niche-focused MVNOs, but kajeet stands out for its early success and rapid pace of accomplishments, which include gaining tremendous retail presence as the only MVNO to achieve nationwide retail distribution with some of the largest retail chains," said Michael Marziani, Managing Director of BlueCrest Capital Finance. "The tween market totals over 20 million children and is the fastest growing age category of mobile users."
]]>