<![CDATA[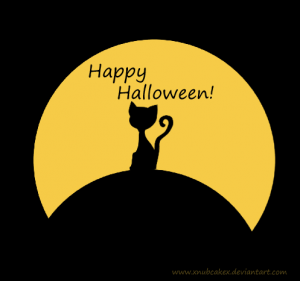 Halloween is finally here! And, if you're looking for a way to entertain your little ones or simply some help to get in the mood for the spookiest night of the year, then you're in the right place! We've compiled a list of the top 10 Halloween apps for iPhone and Android devices to make your Halloween spooky and fun!
Games
Yumm Halloween – Interact and play with this adorable and hungry monster! Available for Android devices. The original Yumm app is also available for iPhone
Mikey Shorts Halloween – Save the spirits in this short side-scrolling game. Available for iPhone
Zombies iMake
Halloween Runner – collect candy and avoid spooky traps in this Halloween-themed endless running game. Available for Android
Spooky Story Dice – Use these dice to tell your own spooky or funny Halloween stories! Available for iPhone
Other Apps
Scary Ringtones – Set your ringtone to help with the mood this Halloween! Available for Android or iPhone
Pinterest – The ultimate resource for last minute costumes or decoration ideas, this app is addictive! Available for both Android and iPhone
Halloween Tracking Apps – Keep tabs on your kids with the Track n Treat for iPhone or the Trick or Tracker for Android
Walking Dead: Dead Yourself – See what you'd look like as a zombie with this Walking Dead app! Available for both iPhone and Android devices
Halloween! – Filled with costume ideas, halloween trivia, spooky sound effects and more, this app will help you get in the spooky mood! Available for iPhone only
Don't forget to check out our
Halloween Safety Tips article
 which is full of ways to keep your kids safe this Halloween!
And from all of us at Prepaid Reviews, have a Happy Halloween!!
]]>