<![CDATA[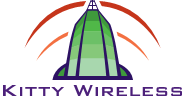 Well, Kitty Wireless is back with some great new promotions for new Page Plus customers in 2015! If you've ever thought about switching to Page Plus, but didn't want to deal with their customer service, or wanted something more based in the United States, then Kitty Wireless is definitely worth a look. Now through the end of January, the following promotions are available at Kitty Wireless:
Free Port-In and 10% off the First Month – If you already have a phone number with someone else, and you want to try Page Plus through Kitty Wireless, then this is the deal for you! Kitty will port your number over and give you an additional 10% off of the purchase of your first month. Click here to request a port-in.
Free Activation – If you're interested in getting a new number through Page Plus, the Kitty will activate your device on their network for free. Of course, you won't get the additional 10% off, but it's still a pretty good deal.
30% off Page Plus Dual and Nano SIM Cards – Normally priced at around $25, you can buy a Page Plus SIM card for $17.50 while this sale is going on.
25% off ESN Changes – ESN is used if you have a CDMA phone, and you can make changes to which network your phone uses. Options include switching from 3G to 3G, 3G to 4G, or 4G to 3G. To get this discount, use the code SERV25 at checkout. Click here to request an ESN Change.
Page Plus is a Verizon MVNO that is owned by TracFone. Kitty Wireless, on the other hand, is one of the most trusted Page Plus dealers and is independently owned. For more information about Kitty Wireless, check out their website. ]]>