<![CDATA[When we look at 2008 in the annals of cellular communications history, it will be known as the year of unlimited. It started with Verizon offering unlimited calling for $99. AT&T and T-Mobile quickly followed, and T-Mo even added unlimited text messaging to the $99 price tag. Sprint then blew everyone away with Simply Unlimited, which included voice, text, picture, data...the works. Alltel was next, offering just voice, which would help keep their My Circle plans in tact. Then it was U.S. Cellular taking a stab at it. Virgin announced one in late June, and just yesterday we Net10's unlimited voice and text deal. Today, we explore why this one stands above the rest.
View Net10 Unlimited Plans here.
It starts with the price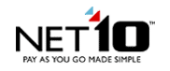 AT&T offers unlimited voice for $99 per month. Considering some of the rate plans it had been carrying prior to February 2008, this seems like a good deal. Yeah, you have to pay to upgrade to unlimited text messaging, and a bit more if you want mobile Web on top of that. But all things considered — AT&T's handset lineup and especially their coverage area — you could do a lot worse if you use the phone for business purposes. Or else are a chatty teenager, whom we will not begrudge on this site. T-Mobile one-ups the deal, adding unlimited text messaging for the same price. So you're saving $10, $20 per month because you don't have to pay for a text messaging plan on top of the voice. Sprint takes that even further, offering all its basic services (SMS, MMS, mobile Web, plus navigator and TV). Virgin Mobile undercuts that a bit, offering unlimited voice for $79.99, plus unlimited messaging for $10 on top of that. Not bad, especially considering this is a prepaid deal. So that really gives Virgin a leg up in this, even over Sprint. You don't have to commit to anything, leaving you free and clear to leave if you so choose. Considering they're on the same network, it would appear that the wise choice would be Virgin. Enter Net10. They've got AT&T's coverage map, which is larger than Sprint's. They have reputedly great service, as long as you're not putting the word "customer" in front of it. They offer the two basics, text and voice, for $20 less than just voice with AT&T. Plus, you don't have to sign a two-year contract. Clearly, if you're on a budget but still like to talk a lot, Net10 is the way to go. Not only do you get unlimited cellular, but you can essentially drop the landline. That is, if you still have one.
Huge savings for big talkers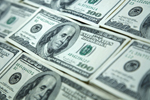 Yes, this is another section where we'll discuss the excellent cost of Net10 unlimited service. The carrier has always prided itself on a no-nonesense pricing scale. Ten cents a minute, five cents a text, all day, every day. No exceptions. That works real well for some people, especially those who use like 50 minutes a month. It also helps for those who are confused with the bevy of options offered by other prepaid carriers — we don't blame you. We sit here during the day trying to figure out which deals are the best. This is not easy. Using pure minutes, you'd get 800 minutes per month for your $80. Ah, but there's always text messaging, which will gradually chip away at your minutes. Use 100 text messages a month? You'd get 750 minutes. Use 200 text messages a month? 700 minutes. And so on and so forth. Someone like, say, an entrepreneur could benefit greatly by this. The volatility faced every day by an entrepreneur means he or she probably isn't too keen to making commitments two years into the future. Yet, that's really the only way to get cellular services, or at least with sufficient minutes for all that communication. A businessperson who uses, say, 1,000 minutes a month, plus sends and receives 500 text messages, would see charges of $125 per month with Net10. You might find another decent prepaid service, though most of them offer quality deals because of unlimited nights and weekends. As a businessperson, you can't relegate your communications until after the sun goes down, and otherwise when other people aren't at work.
Have we mentioned the network?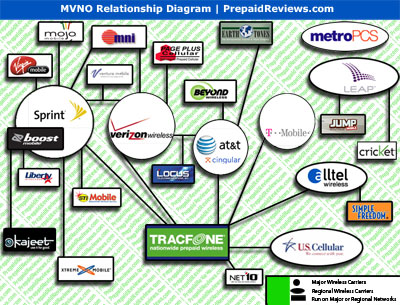 That Net10 coverage map looks pretty impressive. Once again, we're only working with the GSM section of it, which draws from the AT&T, and in some places the T-Mobile, network. Still, that's a large chunk of the country, larger than Sprint and Virgin. The only catch I can think of right now is roaming. How will it work if you venture into a CDMA coverage area? My best guess is that they won't mind, so long as you don't activate in a GSM area and then permanently park it in a CDMA area. We're still awaiting a return email from a Net10 rep, who hopefully can supply us with an answer. Think about this, though. If you roam onto the CDMA network for 100 minutes a month, the price is still the same as Virgin Mobile's unlimited voice and text messaging bundle. If you roam off-network for 200 minutes a month, it's the same deal as T-Mobile. So even if you do revert to 10 cents a minute when within a CDMA coverage area, it isn't all that bad.
As always, there's no contract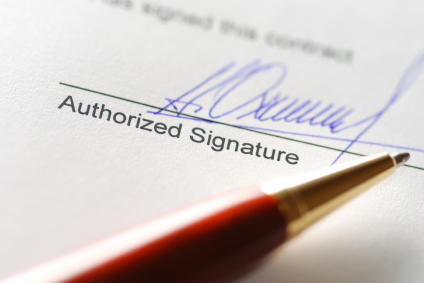 Back in June, we
touted Virgin's unlimited calling plan
, not because it was $20 cheaper than the major carriers, but because of the prepaid nature. Not everyone can commit to $99 per month for two years. Yet, many of those who can't still would like unlimited calling. Virgin brought it to them. Now Net10 does, only better. Yes, we understand that Net10 doesn't have the best handset selection. And we understand their customer service shortcomings. But you know what? There aren't many cell phone companies that provide quality customer service. They might say that they do, but our user reviews mostly say otherwise.And when it comes to phones, well, I suppose phone selection really only matters if having a cool phone is important to you. If it is, Net10 does have the Motorola W376. Still, having no contract should trump all. I'm not sure about everyone else out there, but I'd surely sacrifice handset quality — or, should I say, handset flashiness — in order to rid myself of a burdensome contract. While plenty of people disagree with me, I'm fairly certain there are plenty who are on board with that. It is you for whom this unlimited plan was designed.
Caveat emptor
Every day, we check in on the user comments. At least twice a week, someone says something negative about Tracfone's and Net10's customer service. Clearly, they have strides to make here, and it doesn't appear that they're willing to make them. It's not like you can predict whether you'll need customer service or not. Everyone hopes they won't, but many will. If you do, you might not be in for the most pleasant experience. Specifically, we've heard of plenty of problems regarding SIM cards, which you'll need with this plan, since it works in the GSM coverage area. We hope that if you decide to sign up for this plan, you don't befall the fate of so many of our commenters. ]]>