<![CDATA[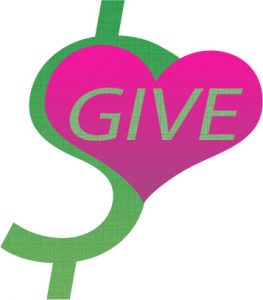 If all you are looking for in a phone company is good service, then you have four networks and easily more than 50 different options to choose from. Some of them have unusual options, like WiFi calling and free music streaming, while others are incredibly cheap with rates starting at $6/month. They all have the same basic coverage maps, depending on which carrier they offer so in the end it mostly comes down to whichever company has that magic combination of good prices, good service and convenience we all crave. But what if you are looking for a company that does more than just sell wireless service? What if you want to give something back each month when you pay your bill? Well, as it turns out, there are companies that do that too. I am currently only aware of two MVNOs that promise to donate some funds to a charity/organization, but there might be more. The two main companies that I found are Credo Mobile and GIV Mobile. It is worth noting that Credo isn't a traditional prepaid carrier, but all of their services are no contract so it is similar.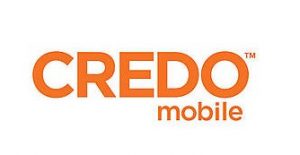 Credo Mobile
has a little bit of everything: decent plan options, lots of phone choices AND they donate to three nonprofit companies every month. Consumer can choose to vote for up to three different organizations each month, and 1% of each bill is donated. All of the companies that Credo supports are chosen by Credo's customers. As far as actual phone specs, Credo runs on Sprint's network and
their plans
include unlimited voice, unlimited text and limited data. Plans start at $25 and go up to $80. Plans for basic phones are listed as $0 but they do have a $30-$40 line fee. So, overall, plans are a little pricey, and you're only donating a little. Still, might be better than nothing, and they have made quite an impact over the years so I suppose it depends on how important giving back to nonprofits is to you.
Founded:
1985
Total Amount Donated: 
more than $77 million
Charities:
 Consumers can nominate programs that they want to be considered, and then consumers vote on which charities thy want to support. Donations are currently given out monthly and the charities change each month. Here is a
list of charities that Credo has supported
 in the last year:
Brennan Center for Justice
Center for Biological Diversity
Stop the Next War Fund
ColorOfChange
Earthjustice
Mercy Corps
Human Rights Watch
Ms. Foundation for Women
Wellstone Action
Womens Voices. Women Vote
Project Vote
Democracy Now!
Friends of the Earth
Planned Parenthood
ACLU
Rainforest Action Network
National Gay and Lesbian Task Force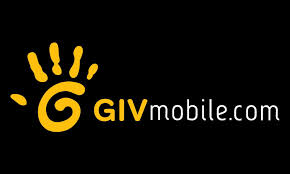 While
GIV Mobile
is much newer than Credo, their business model is a little different. Instead of changing where their money goes every month, GIV allows each consumer to choose from a list which charity they wish to donate to, and GIV Mobile then donates eight percent of every mobile bill to your charity–so you can actually feel like you're making a solid difference in your chosen organization. On the side of more technical stuff, GIV Mobile operates under T-Mobile's network and offers
four different plan options
, all with unlimited talk and text. Plans range from $29 to $65, which means that you will be donating $2.32 – $5.20 with each bill. Their phone selection is minimal, but you can bring your own unlocked GSM phone as well.
Founded:
 2013
Total Amount Donated:
 more than $125,000
Charities: 
The list of charities that you can choose from with GIV is extensive, and customers can donate to whichever charity they want. There are ways that you can actually suggest new companies as well. Here is the current list of charities that GIV Mobile supports:
Carnegie Institution for Science
Mercy Housing
Taproot Foundation
United Way Worldwide
Archaeological Conservatory
Fractured Atlas
Little Kids Rock
Storycorps
The Academy of Natural Sciences
American Red Cross
Dress for Success
Feeding America
Ronald McDonald House Charities
The Children's Aid Society
Wounded Warrior Project
Camfed USA
Direct Relief International
Doctors Without Borders
United States Fund for UNICEF
Commonweal
Patient Services Incorporated
American Cancer Society
Alzheimer's Association
American Forests
American Rivers
The Conservation Fund
The Nature Conservancy
The Wilderness Society
]]>