<![CDATA[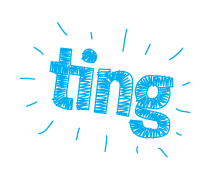 Last week, Sprint finally
ditched the BYOD blacklist
for its MVNOs, promising customers that they could activate any Sprint device and there was much rejoicing. At least, at first. Then we realized that Sprint's Financial Eligibility Check (FEC) system was broken. Like, really broken. And Ting says they don't know that it will even be fixed, but they've still got customer's backs on this. If you purchased a device to activate on
Ting
 which was previously ok and now cannot be activated, don't worry! Ting is offering a service credit equal to the value of the phone so that users can get a new device that WILL work and then activate it on Ting. In order to get this credit you must
submit
:
the ESN for a Sprint device that is failing to activate, but should activate
A purchase receipt for a device from a third party (ie eBay or Glyde) dated between Jan. 1, 2015 and Feb. 15, 2015.
Ting will double check that Sprint really did screw you over, then mail you a prepaid FedEx slip to send the device to them and offer the credit to find a new device. Just make sure you
check that it's compatible with Ting
. The offer isn't available for Unlocked iPhone 6, iPhone 6 Plus, Nexus 5 or Nexus 6 devices, as they have to go through a different process. Sprint customers who are trying to switch over are also not eligible until they have finished all business with Sprint. For more information, check
Ting's blog post.
]]>