<![CDATA[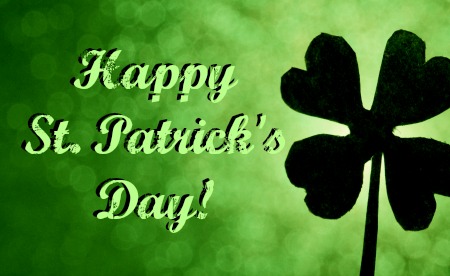 Well, today is St. Patrick's Day–the one day of the year when everything is green and nobody minds. Whether you're planning on hitting the bars tonight, having a party with friends or simply hanging out at home, here are a list of some of the best Android and iPhone apps for St. Patty's Day!
Android Apps
Leprechauns – this live wallpaper app is as customizable as it is crazy. It might not be something you'd want all year round, but it's the perfect way to get some more Irish in your day!
St Patrick's Day Word Search – This app is filled with crazy word searches, some with St. Patrick's themes and others that are just random. If you like word searches, it'd be a great way to kill some time.
St. Patrick's Day 2015 – this is also a wallpaper app, although the pages are mostly not live. The images are extremely fun and festive and can even be shared to your social media accounts.
St. Patrick's Day Coloring – Keep the little ones entertained with this fun Irish-themed coloring app. It only has a few options, but it's free so it's still worth it!
Bubble Blast St. Patrick's Day – in this holiday version of the popular Bubble Blast game, you can burst shamrocks, balloons, leprechaun hats or pots of gold.
iPhone Apps
St. Patrick's Day Quizzle – this fun app is filled with quizzes and trivia about the most Irish of holidays!
Floppy Leapy Leprechaun – Ok, so I'm not a huge fan of the name, but this adorable eight-bit platforming game is surprisingly fun and good for a bit of a laugh.
Irish Slang Dictionary – Amp up your St. Patty's day with some of this fun irish slang! This app doesn't include all of the slang, but does have some fun phrases. As a bonus, most of them are actually pronounceable for non-Gaelic speakers.
Irish Proverbs – Learn some fun and save Irish proverbs with this app.
Leprechaun Name Generator – this fun app will help you generate a great "Leprechaun" name for everyone at your St. Patty's day celebration!
]]>