<![CDATA[

VS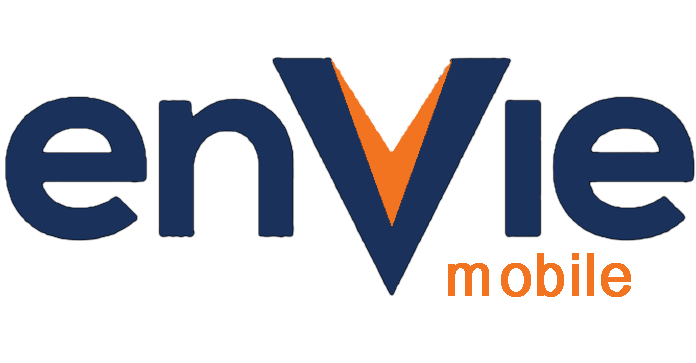 With the massive number of prepaid MVNOs and carrier options, it's sometimes hard to keep track of it all and even harder to compare and decide which company is the right one for you. So, every once in a while we're going to go through and do a Face-off of two popular companies, comparing plans and services to help you better decide. Today, we'll look at two companies – AT&T MVNO
Consumer Cellular
, and Verizon MVNO enVie Mobile. EnVie is actually the CDMA side of H2O Wireless, and it has pretty competitive pricing and plans. Consumer Cellular, onthe other hand, seems to be geared toward customers who don't use their cell phones as heavily. While each company might appeal to different people, each has its perks. Here's how they compare:
Plan Prices – Price range? What is included?
Consumer Cellular – Starting from $10
Consumer Cellular has a build-your-own-plan system. Customers first select the amount of minutes they need – it's $50 for unlimited- then move on to the next step. Customers for Consumer Cellular must also select their bundled text/data preference, and unlimited texting with 1.5 GB of data runs at $20 a month. You can check out Consumer Cellular's plans in detail here.
enVie Mobile – Plans range from $25 – $65
EnVie Mobile offers five different plans starting from $25. Aside from talk and text, various amounts of high speed data and international talk credits are included in the plans. You can view enVie's plans in detail here.
Unlimited Talk/Text – Is it offered? What is the lowest price?
Consumer Cellular – Yes. The cheapest option is $70 a month for unlimited talk and text.
enVie Mobile – The basic $25 plan only includes unlimited text. Unlimited calling begins with the $35 plan.
Data Ranges – What is the most and least data available?
Consumer Cellular – With Consumer Cellular, data and texting is bundled together. The lowest amount of data available is 30 MB, paired with 300 texts, and it goes for $2.50 a month. For $40 a month, customers can get unlimited texting and 4 GB of data. Data is hard capped, but instead of drowning you in fees, Consumer Cellular simply bumps you up to the next plan.
enVie Mobile – Your data is unlimited with enVie Mobile. There are varying amounts of 4G LTE data with each plan and after that has been spent, customers experience slower 2G speeds. However, you can always add more data with a data card. The $25 plan includes 1 GB and the $65 comes with 5 GB high speed.
Pay-As-You-Go Rates – What are the pay-as-you-go per minute rates?
Consumer Cellular – There is a "billed per use" option available. It starts at $10 a month.
enVie Mobile – N/A – no pay as you go options available.
International Calling – What options are available? What does it cost?
Consumer Cellular – There is no international calling, texting, or roaming with Consumer Cellular.
enVie Mobile – EnVie offers international talk credits with each of its plans, starting at $5 and working up to $20. With those credits, standard rates do apply. You can check out the rates by country here.
Activation Fees – How much do they cost?
Consumer Cellular – No activation fee.
enVie Mobile  – No activation fee.
BYOD – Can you activate your own device?
Consumer Cellular – Any unlocked GSM device or phone from AT&T or T-Mobile can be activated here. You just need to grab a new SIM at no cost.
enVie Mobile – Since EnVie is the CDMA version of H2O Wireless, only Sprint and Verizon phones are compatible. You can double check device compatibility here.
Network/Coverage – What network does it use?
Consumer Cellular – AT&T | Coverage Map
enVie Mobile – Verizon | Coverage Map
]]>