<![CDATA[
1.  HTC Desire 510
Lowest price: Free (after $75 mail-in rebate) with bonus case From: Cricket Retail price: $99.99
This all-around decent midgrade phone is on sale pretty much everywhere, but depending on what carrier you want, you might be able to get a pretty good deal. You can also pick up the phone for $29.99 from Best Buy for Virgin Mobile (but $69.99 direct from Virgin Mobile, oddly enough), $45.00 from Amazon for Sprint prepaid, and $64.99 from Boost Mobile.
2. Lumia 635
Lowest price: $39 From: Microsoft Store Retail price: $99
The Lumia 635 is a step up from the 630 and is an excellent midgrade Windows phone running 8.1. You can also purchase the phone for $39 from Best Buy or Radioshack. Both locations are settling the phone for AT&T GoPhone prepaid.
3. LG Access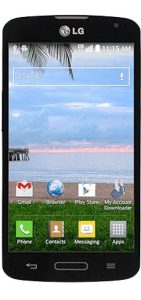 Lowest price: $49 From: Walmart (Straight Talk) Retail price: $179.88
This low-cost phone has some pretty sweet features such as 4G LTE connectivity, a 5 MP camera, knock code, Android 4.4 and more. It isn't a top of the line phone, but definitely worth it–especially at this price!
4. Moto E
Lowest price: $49.99 From: Radioshack (Net10) Retail price: $79.99
A half-step down from the Moto G, the Moto E is a pretty sweet lost-cost phone with a smooth look, customizable appearance (via interchangeable backs) and some nice specs. If you are looking for a mid to low end phone that doesn't feel like a cheap phone, then you can't go wrong.
5. LG Realm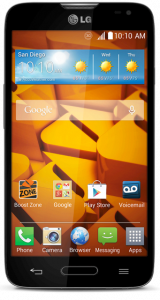 Lowest price: $19.99 From: Best Buy (Boost Mobile) Retail price: $79.99
This phone isn't going to win any awards for best phone of the year, but for $20, you really can't beat the price. It would be a good entry-level phone for someone who isn't comfortable with smartphones, or even just a good, cheap backup phone.
6. Samsung Galaxy SIII 4G LTE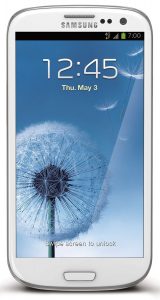 Lowest price: $79.99 From: Best Buy (Sprint prepaid) Retail price: $249.99
This phone is one of the more popular phones, and is only a slight step down from the newer Galaxy S5. However, it is definitely a solid phone with quite a few cool features and well worth the money. You can get it for $149.99 from Virgin Mobile or purchase it online for $187.99 from Amazon for Virgin Mobile.
7. Galaxy Ace Style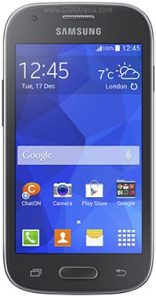 Lowest price: $29 From: Walmart (Straight Talk) Retail price: $129.88
Currently only discounted at Walmart, this phone will run on Straight Talk's Verizon network. Like many of the other prepaid phones listed here, it isn't exactly a flagship phone, but the deeply discounted rates can land you with a good replacement or entry-level smartphone.
8. LG Optimus Fuel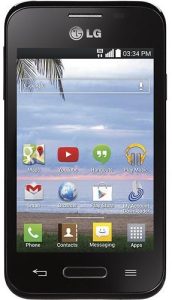 Lowest price: $9.99 From: Kmart (Tracfone) Retail price: $79.99
This phone is a steal at $70 less than the usual retail price, and would make a great replacement phone or even a good gift for someone looking to upgrade from a feature phone. You can also get this phone for $9.99 from Sears, Shopko and Meijer as well.
9. Kyocera Hydro Vibe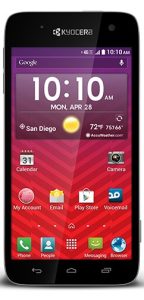 Lowest price: $29.99 From: Target (Virgin Mobile) Retail price: $149.99
The Kyocera Hydro Vibe is a steal at this price, and while you can also purchase it for $89.99 at Virgin Mobile, Target is probably your best bet. Seems to be a trend that other store are selling Virgin Mobile phones for less than Virgin Mobile itself this holiday season.
10. Fire Phone (Unlocked) with One Year of Amazon Prime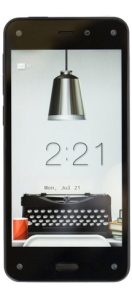 Lowest price: $199.99 From: Amazon Retail price: $649.99
So, clearly the Fire Phone hasn't been doing very well, and Amazon has knocked even more off of the sale price for Black Friday. You can currently pick up the 32GB version of this phone online, along with a year of Amazon Prime (which normally costs $99) for pretty cheap. And the best part? The phone is unlocked, so you can take it to any carrier who supports the phone and be home free! Not a bad deal.
If you're looking for some Black Friday deals on smartphone accessories, be sure to check Radioshack, where you can get some pretty sweet deals on cases and Bluetooth headsets. Amazon has some great discounts on SD cards as well.
Click here
for more smartphone accessory deals. Happy Shopping!]]>