<![CDATA[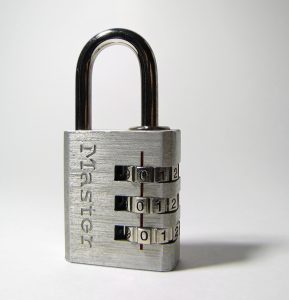 Yesterday, it took Straight Talk an hour to remember that they couldn't unlock my phone. I can't say that I was surprised that it took them so long—Straight Talk is an America Movil company after all, and that brand is notorious for slow, inefficient and sometimes rude customer service. What surprised me was that they actually had to look up whether or not the device could be unlocked. To me, Straight Talk's unlocking policy sounds like they aren't really able to unlock devices, so the response took me completely by surprise. Curiouser and curiouser. As a refresher, here's Straight Talk's unlocking policy, as posted on the website:
Unlocking Policy: StraightTalk Wireless

TracFone Wireless, Inc. Unlocking Policy TracFone is working with manufacturers of mobile wireless devices to pursue secure solutions which would allow for unlocking of devices without jeopardizing the security of those devices. TracFone will use commercially reasonable efforts to ensure that mobile wireless devices are capable of being unlocked domestically without compromising TracFone's ability to protect against unlawful distribution and use of such devices and without impeding TracFone's ability to protect its intellectual property. It will continue to keep the FCC apprised of these efforts on a quarterly basis. Once it achieves this capability with any given device, TracFone will permit its prepaid customers, upon request, to unlock such devices one year after initial activation, consistent with reasonable time, payment, or usage requirements. Currently, TracFone offers a Bring Your Own Phone program which enables consumers to utilize their own wireless devices, including unlocked devices, with TracFone's prepaid service.
Initially, I contacted Straight Talk on behalf of my roommate to confirm that they couldn't actually unlock devices. Unsurprisingly, I kept getting different responses from different associates—the chat reps told me that I could unlock the device, and that I needed to call customer service; while the customer service phone reps for the most part had no idea what I was talking about. Eventually, I found my way to the right phone service associate and after reading her the IMEI number no less than five times, she told me that she had to check with their Unlocking Department and put me on hold. The plot thickens. Apparently Straight Talk's super vague unlocking policy 
does
allow for some phones to be unlocked. That, or there is a group of people sitting in an office somewhere being paid to say , "Sorry, can't do that!" Wouldn't surprise me. Anyway, long story short, I knew when I called that it probably wasn't going to work out between us, and I was correct. Eventually she came back on the phone and told me that she couldn't unlock my device. I asked her why, and she simply told me that the device didn't support it, which begs the question: which devices DO support it? Unfortunately, I don't have any other Straight Talk phones with which to try. So, for those of you who have had Straight talk phones for a year, have you tried to get it unlocked? What did they tell you? Give it a shot and let me know what happens!]]>