<![CDATA[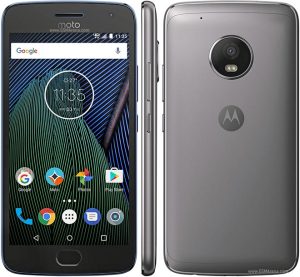 Republic Wireless, a Wifi-centric Sprint and T-Mobile MVNO, has
announced
that it will be adding another phone to its device lineup soon. The Moto G5 Plus will be the latest in several Moto devices which are compatible with Republic Wireless. Unlike many other carriers, Republic Wireless uses a combination of Wifi and cellular signal to provide users the best experience, no matter which signal is the strongest at a given time. Because of this technology, the list of compatible devices isn't as large, although the carrier does support BYOP with select devices. The Moto G5 Plus is a fantastic midrange device and probably one of the better phones in its class. Here's a peek at its specs:
5.2′ screen with Gorilla Glass (1080×1920 resolution)
Android 7.0 Nougat
Qualcomm Snapdragon 625 chip
2.0 GHz octa-core processor
12 MP dual-pixel back camera; 5 MP front camera
3,000 mAh battery
32 GB ROM or 64 GB ROM
2 GB RAM or 4 GB RAM
Fingerprint sensor
The device, obviously, comes preloaded with Republic Wireless' software for the seamless switching between Wifi, 2G, 3G, and 4G networks. The device itself has been getting fantastic reviews across the board, although its camera could be better. Republic Wireless offers a variety of plans ranging from $15 per month to $90 per month with data ranges going from Wifi only to 10 GB of data. However, the carrier itself is designed for users to use Wifi as much as possible. For more information on Republic Wireless plans or services, visit the
Republic Wireless website.
]]>